Tourist Card is a package of discounts and free entries to museums, cultural institutions and restaurants  available through the Gdansk Tourism Organisation.
The Tourist Card is a package of free admissions to museums and the Zoo, as well as discounts for cultural facilities, entertainment venues and restaurants, tailored specifically for your needs. You can also use the Card to top up your Metropolitan Transport Ticket and enjoy all public transport options throughout the Tri-City. The Card not only saves you time and money, it is your guarantee of a wonderful stay in Gdansk.
The Tourist Card offers a choice of 3 packages: sightseeing package, family&fun package an communication package, for 24, 48 or 78 hour periods. There is a very long list of free admissions, disscounts and services, selected diffrently depending on package.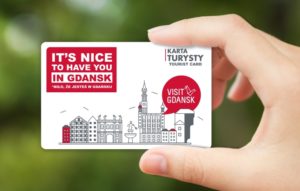 You can buy a Tourist Card at Tourist Information points:
1) Gdansk Tourist Information Centre address: Długi Targ 28/29 Street
2) Tourist and Airport Information on Lech Walesa Airport in Gdansk-Rebiechowo
3) Pomeranian Tourist Information Centre – Brama Wyżynna (Upland Gate, address: Wały Jagiellońskie 2a Street)
4) Tourist Information in Madison Shopping Gallery, adress: Rajska 10 Street.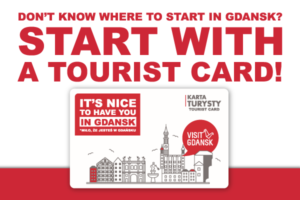 For more details visit official Tourist Card website: http://kartaturysty.visitgdansk.com/home.qbpage